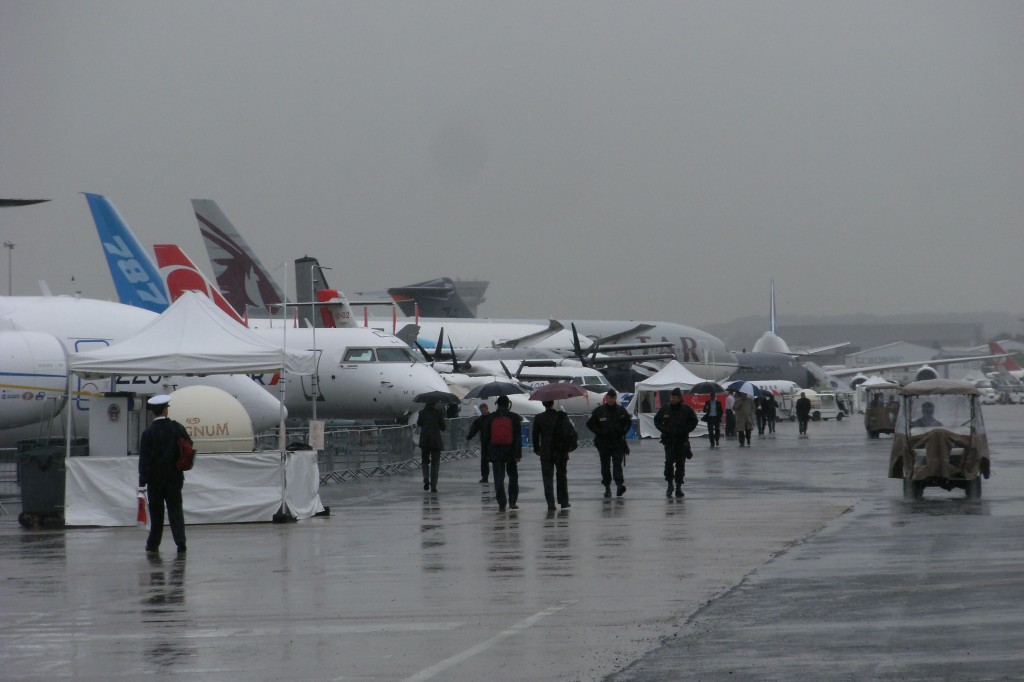 This year's Paris Air Show, the 50th anniversary of the event, was marked by some of the worst weather ever seen at the world's most important show. While exhibitors displaying their aircraft and their visitors ran to take cover from gale force winds and driving rain, it was the team from Powervamp that was tasked with maintaining critical power to Boeings latest 787 Dreamliner and the other aircraft that faced their greatest challenge.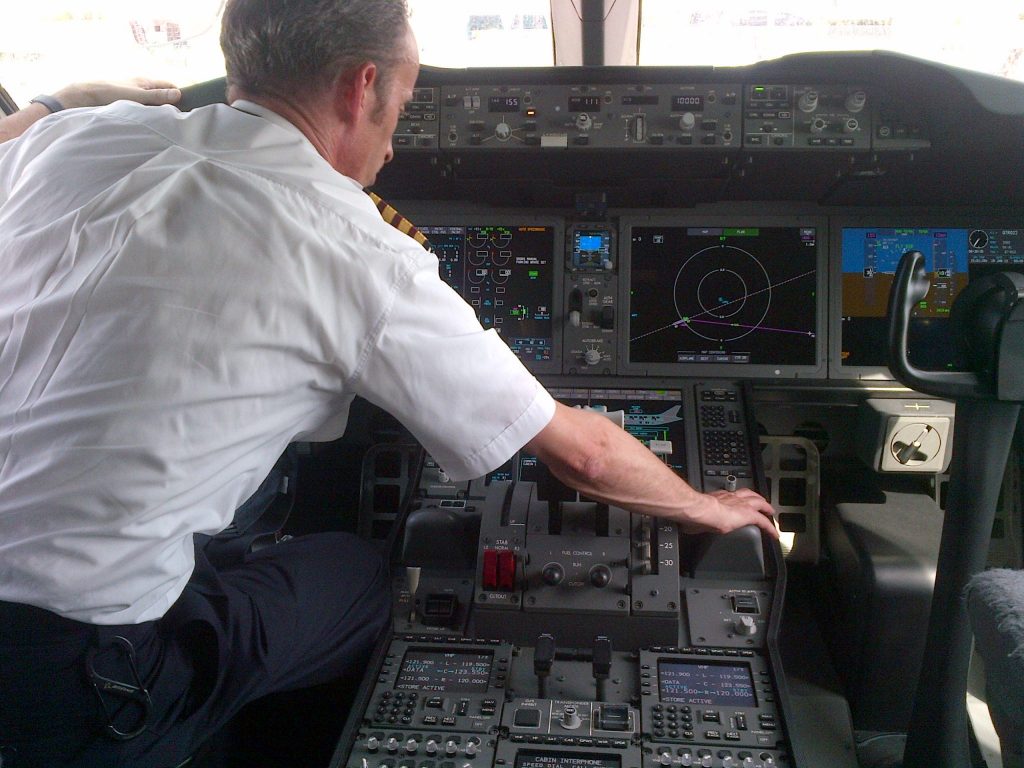 With complex avionic programs on the digital flight decks requiring the critical stabilised power delivered by Powervamp's powerful 90Kva frequency converters, a power loss through water ingress in the high voltage equipment could cause major problems.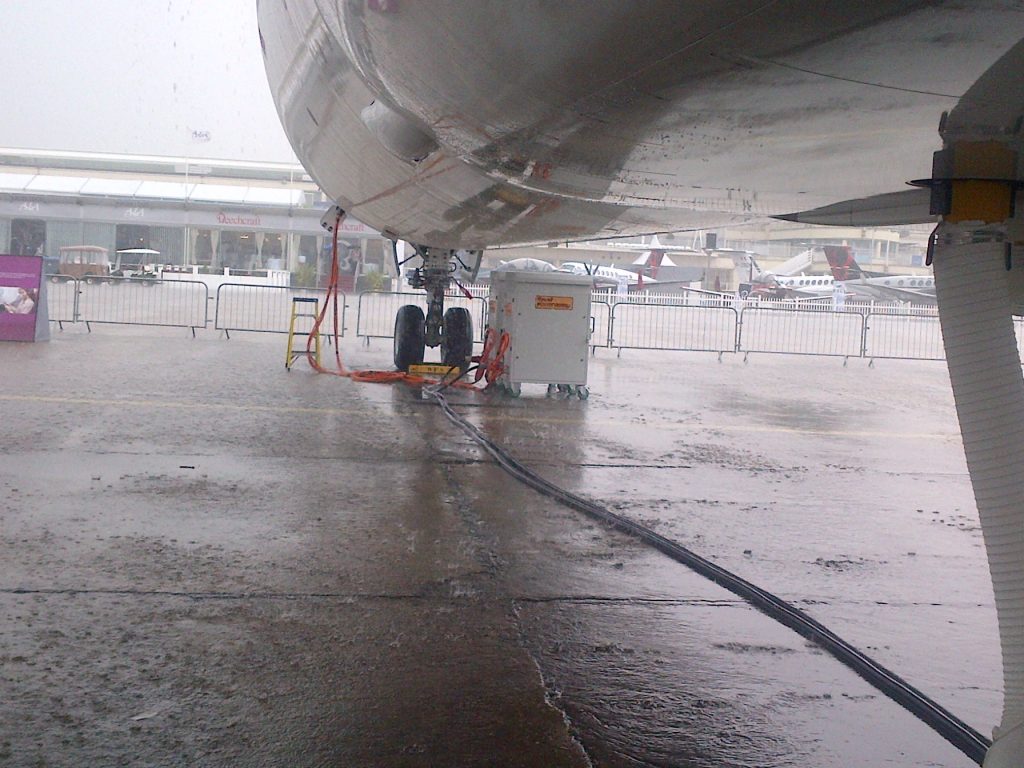 Even the briefest power loss at the wrong time could mean re-entering data taking 20 minutes to complete. With daily rain of monsoon proportions flooding parts of the area up to four inches deep where Powervamp's power converters and cables were, constant monitoring by the team was essential to ensure the smooth running of the services. The rain was followed by sun and with temperatures reaching 37degrees, the resulting humidity and high temperatures provided an exceptional test for the frequency converters and tested the stamina of the elite Powervamp support team. Selected for their knowledge of aviation ground power systems and ability to think and operate under extreme stress, the team of eight engineers are young, fit, and well qualified to handle the on the spot issues.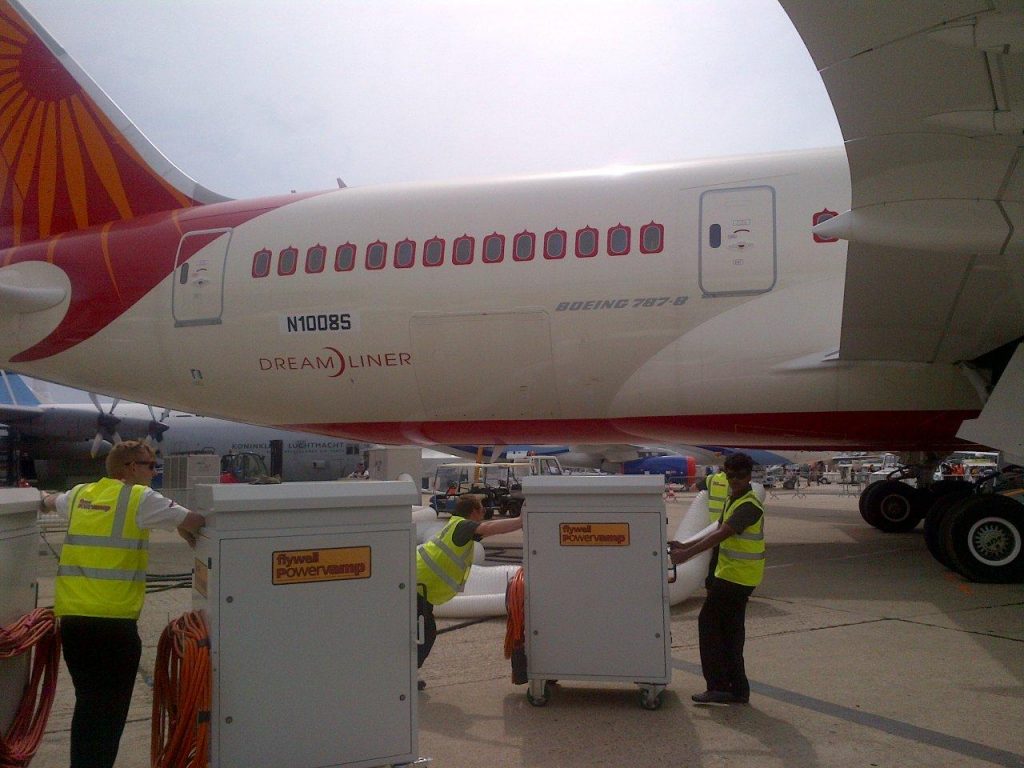 Problems regularly occur when foreign aircraft arrive with non compatible electrical connection problems, perhaps speaking only Russian. Usually, it is the Powervamp engineers who sorts it. (The Powervamp team speak technical French, German, Polish and Russian.) Joint MD, Richard Roller commented "with the billions of dollars of aircraft and the massive cost of exhibiting for just one of the major airframe manufacturers easily running into 7 figures, of which just a part includes flying in the aircrafts, crew and support teams, the aircraft manufacturers demand the best. Frankly,they take no prisoners. You do whatever it takes to sort a problem and this year's show tested our team continuously from 6am to 10pm every day. They did a superb job and we are all physically and mentally exhausted"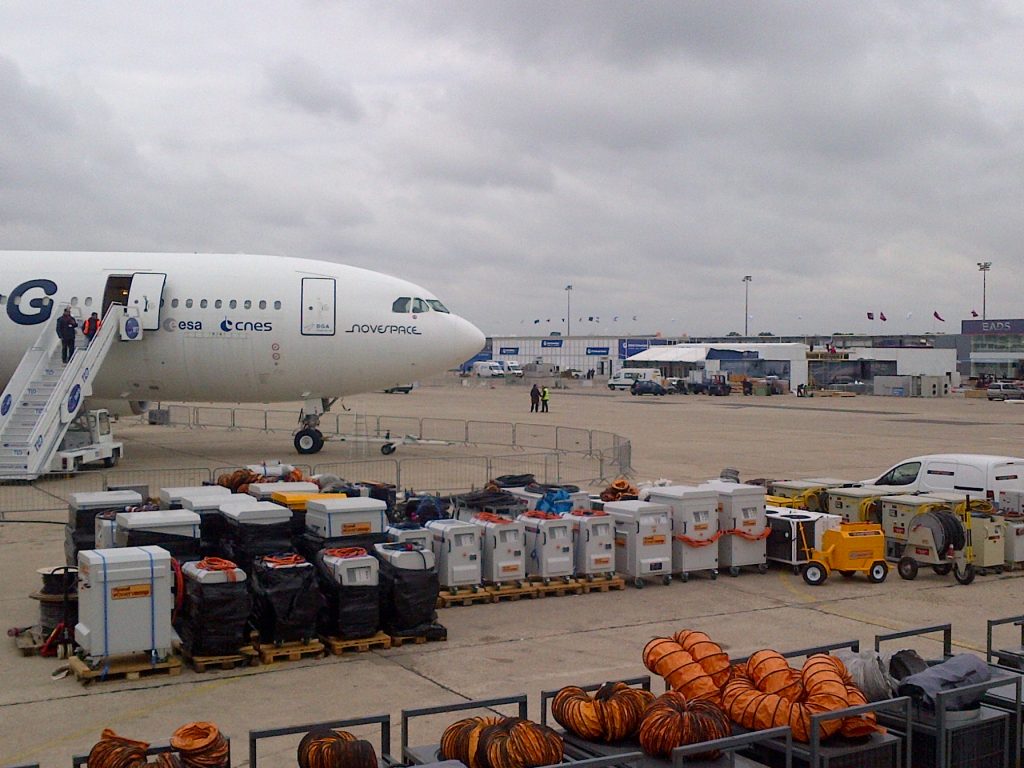 The Powervamp team start the huge task of removing the 100′s of metres of 3-phase cable, numerous converters, power supplies and air-coolers and are due to return to the UK later this week with all the kit, where upon its business as usual as planning starts for the next air show.