AiQ Consulting have developed a fast, simple and pragmatic Airport Recovery Tool known as ARTΔ.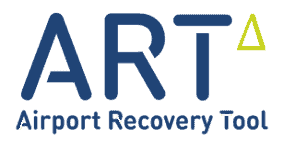 Ideal for consolidation and recovery planning, ARTΔ supports airports in opening and growing their flight schedules, particularly in understanding changing resource needs.
Within 2-5 minutes, ARTΔ models the resources you need across 13 key processes from kerbside to stand including new health screening and social distancing covering arrivals, departures and transfers. This quickly provides airport managers with the vital information to make complex decisions, helping to efficiently manage your changeable daily resource requirements.
Calculated from flight schedules, the tool offers a range of reportable data in simple excel reports for fast distribution to teams.  Easily configurable, ARTΔ comes with a standard set of assumptions for airline, aircraft, passenger, baggage and GSE to allow for rapid deployment and can be configured for different social distancing and return to work requirements.  The tool rapidly determines passenger and baggage hourly flows, resource and equipment needs across the entire operation. In addition, it predicts queue lengths and waiting times all within the same tool, optimising daily operational costs and supporting the safety of passengers.
KEY FEATURES
With free basic set-up, ARTΔ can be provided as a license for internal use or as a cost-effective remote service by our airport planning team.
Discover more here (https://www.aiqconsulting.com/airport-recovery-tool/) or to request your demonstration contact Adrian Todd on  +44 7885 227 317 or email Adrian.todd@aiqconsulting.com