Collins Aerospace: Redefining air travel for a post-pandemic world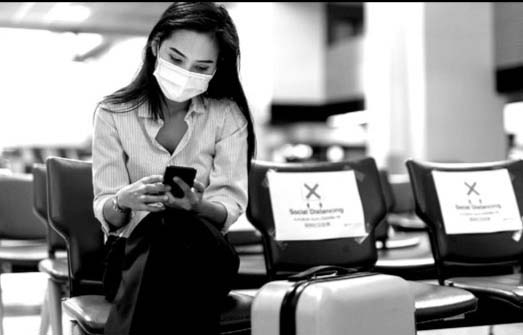 THE FUTURE OF AIRPORT TRAVEL
DEPENDS ON PASSENGER CONFIDENCE
Airports across the world are learning how to recover from the post-pandemic
marketplace. Whether you are an airport executive, supplier, airline or have any
connection to the aviation industry, we're all committed to restoring confidence
throughout the entire passenger journey.
Collins Aerospace can help you navigate this recovery and adapt to the new
normal. We can assist your team in exploring the latest solutions for restoring
passenger confidence and improving operations in today's challenging
environment.
Visit Redefining air travel for a post-pandemic world to download our white paper to find out how:
Self-service solutions, such as check-in kiosks, baggage processing
stations,
drop points and self-boarding gates can help passengers get into and through an
airport as quickly as possible
Biometrics solutions, such as single-token identification where faces
replace
passports, driver's licenses or boarding passes, can enable document-free
movement through airport touchpoints
Mobile solutions that passengers use on their smartphones
can help them improve their
situational awareness and navigate the airport, offering them more
control over their travel experience
And join our webinar to hear experts from Birmingham and Dublin airports, as
well as Collins Aerospace, discuss collaborating to restore passenger
confidence, technologies that are available now, and future innovations that
will redefine the passenger experience.
Collins Aerospace
Pegasus One
Pegasus Place Crawley
West Sussex
United Kingdom
RH10 9AY