Istanbul Airport leads industry COVID response becoming first in world to receive ACI Airport Health Accreditation
Magical journeys start here
September 2020
Istanbul Airport leads the way in responding to
COVID-19
The COVID-19 pandemic has affected the airline industry tremendously. With protective measures in place for the well-being and safety of passengers, Istanbul Airport is one of the leading airports worldwide in the fight against coronavirus. Recently, Istanbul Airport became the first airport to achieve Airport Council International (ACI) Airport Health Accreditation program. The accreditation program covers topics such as cleaning, disinfection, physical distancing, staff protection, passenger communications and passenger facilities.
First airport in the world…
ACI's new programme supports airports by evaluating new health measures and procedures introduced during the COVID-19 outbreak in accordance with ICAO Council Aviation Recovery Task Force guidelines. The new program also involves EASA-ECDC Aviation Health Safety Protocol and ACI EUROPE's Guidelines for a Healthy Passenger Experience at Airports worldwide. Istanbul Airport, which received the first "Airport Pandemic Certificate" given by the Directorate General of Civil Aviation of Turkey on grounds of the tight measures taken to fight the COVID-19 pandemic and then signed the "COVID-19 Aviation Health Safety Protocol" published by the European Union Aviation Safety Agency (EASA), has received yet another international certificate to manifest the measures it has taken. With its hygiene measures against the COVID-19 pandemic being updated at frequent intervals, Istanbul Airport continues to strengthen its leading position with the certificate awarded by Airport Council International, thereby securing its position among the most hygienic airports both in Turkey and worldwide.
Istanbul Airport Museum opens its doors to visitors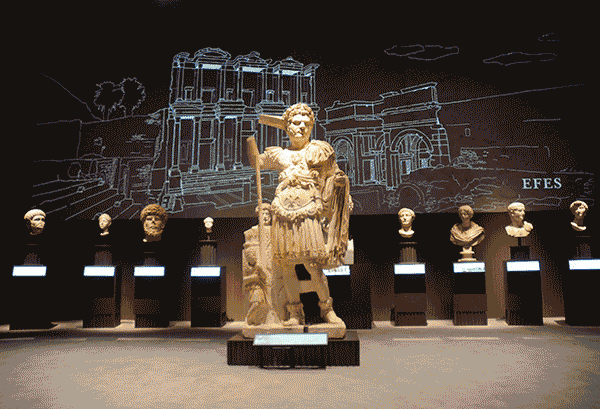 Istanbul Airport, Turkey's gateway to the world, breaks new grounds with an innovative airport museum available to all passengers. The Istanbul Airport Museum opens with the "Treasures of Turkey: Faces of the Throne" exhibition, displaying 316 different pieces from 29 Turkish museums. This elevates the airport from a global hub with outstanding passenger service to a venue for culture and art, presenting pieces from throughout Turkish history for travellers to explore. "Treasures of Turkey: Faces of the Throne" is a collection which consists of several fascinating artifacts such as the "Treaty of Kadesh", the first peace treaty known in the history of humanity and "Talismanic Jackets/Kaftans" that belonged to Ottoman Sultans. The exhibition includes pieces of the prehistoric Göbeklitepe and Çatalhöyük eras, along with historic artifacts belonging to Anatolian civilizations and the Roman, Byzantine, Seljuk, Ottoman and Republican periods.
The museum also has sections dedicated primarily to children. With its interactive playground, children will be able to playfully discover the most precious artifacts of Turkish culture. Lastly, the museum offers introductory information about 18 places in Turkey which are listed as World Cultural Heritage Sites by UNESCO.
Istanbul Airport Museum consists of an exhibition space of 1000m², designed by the Turkish Ministry of Culture and Tourism. The museum is open between 09:00 and 21:00 every day, admission is €5 with free entry to visitors under eight years old.
Istanbul Airport launches privileged service for passengers over 65
IAs flights resumed in June, bringing along a gradual increase in operational density, Istanbul Airport is now offering special services for passengers aged over 65, those who are most affected by COVID-19, to facilitate their travel and improve their airport experience. The special services, which will be available for free or at a discounted rate, are aimed at maximising the airport experience of passengers over 65.

To facilitate their travel and, even more importantly, to make their time spent at the airport more comfortable, passengers over 65 who are considered at higher risk of COVID-19, some having been locked-down in their homes for some time to protect their health during the pandemic, will be able to benefit not only from the privileged services of IGA Pass, but also services such as the pharmacy, either for free or at a discounted rate until 31 December 2020.
Istanbul Airport brings the world closer – direct flights to 168 destinations have been resumed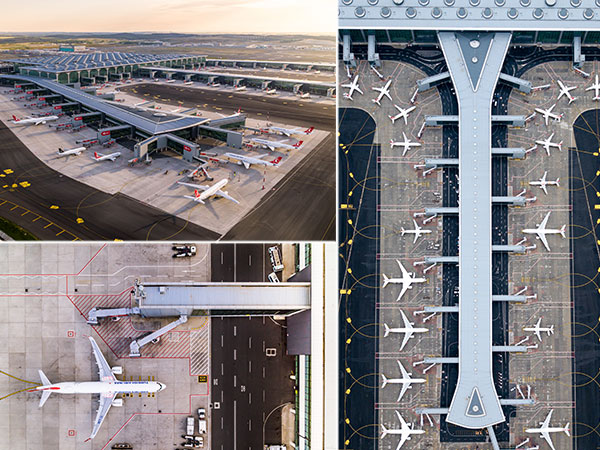 With various countries gradually lifting travel restrictions all around the world, the number of passengers and flights is progressively increasing at Istanbul Airport. With 24 airlines already having resumed their scheduled operations from/to Istanbul Airport, Turkey's gateway to the world has now restored 168 direct destinations during the pandemic, taking its total direct destinations to 285. Turkish Airlines has seen the third highest movement, recording 20% increase from 21 July to today, as the number of domestic flights in Turkey has doubled, increasing by 24% since late-July.
An insight into Istanbul Airport's innovative key visuals
Istanbul Airport, which became a global transfer centre in its first year, highlights the unique beauties of Istanbul via innovative key visuals designed to create "a new world" and "a new story" by reflecting the legendary position of the airport, the magic it adds to journeys and new experiences.
Focus of visual designs; the magic door opening to Istanbul…
Creating a magnificent area, such as the terminal building of Istanbul Airport, a magical world emerges with three-dimensional elements in designs that attract attention with their bright colour palette. The detail diversity gives the traveller the opportunity to notice new things at every glance and to discover this world over and over again.
The designs inspired by Istanbul takes the shining Istanbul Airport, which arises in the heart of the world of fairytales, beyond being an airport and positions it as a monument that has become a world-wide legacy for the future, and most importantly, it is monumentalized.
Follow the Magic
At İGA we are proud of what we are doing and we like to share what we are proud of. You can follow what we are doing on Facebook, Twitter, Instagram,YouTube or LinkedIn – see films explaining what we do and watch Istanbul Airport grow.
Sent by İGA Corporate Communications Team
In association with anna.aero Aviation Development PR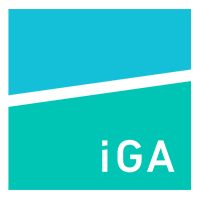 İGA was founded on October 7, 2013 with the purpose of constructing and operating for 25 years Istanbul Airport. Airport officially opened on 29 October 2018. Having completed the 1st phase of the new airport in Istanbul, the country accomplished the first step of its target to become the world's largest hub. The new airport will host more than 100 airlines when all phases are completed. Istanbul Airport will have 300 destinations, with an annual passenger capacity up to 200 million.
Contact Us
Phone: +90 (212) 444 1 442
Fax: +90 (212) 891 91 92
E-mail: customercare@igairport.aero
İGA – İstanbul Airport
İstanbul Havalimanı Terminal Cad. No:1
34283 Arnavutköy,
İstanbul / Turkey